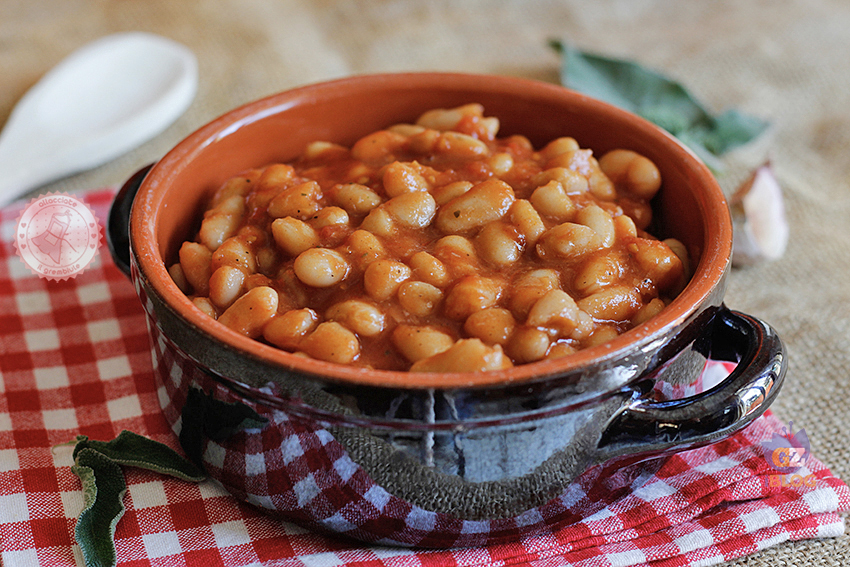 Photo courtesy of Giallo Zafferano blog
When we were on the famous vacation in Maine we bought supplies for cooking at home. Amongst the dishes we wanted to prepare was Fagioli all'ucceletto, beans in the style of songbirds.
Before you get your feathers ruffled, I assure you there are no songbirds in this recipe; in fact it is completely meatless. So why do songbirds even appear in its name? To answer that we have to go all the way back to this bearded gent with the wonderful name of Pellegrino Artusi ('pellegrino' in Italian means 'pilgrim.')
Artusi was born in 1820 in Emilia-Romagna in northeastern Italy, one of eight children but the only son of a wealthy father. When he was in his early 30's he moved to Tuscany. Although he spent his successful working life in finance, he had a life-long passion for literature and for cooking. He died in 1911 at the ripe old age of 90.
Not long after the unification of Italy Artusi wrote one of the earliest Italian cookbooks, 'La Scienza in Cucina e l' Arte di Mangiar Bene' (The Science of Cooking and the Art of Eating Well). An enthusiast of the developing Scientific Method, Artusi subjected every recipe in his book to testing – something that seems obvious us to us now, but wasn't then. His book, still available from Amazon, collects 790 recipes from all corners of the country and includes the author's witty comments and recollections. Aside from its culinary merit, the book has a cultural significance in that it swept up the formerly disparate regional dishes of Italy into one Italian national cuisine.
We've flown far afield from our little songbirds, so let's return to the recipe and the question of why it's called after songbirds. No one is really certain, but Artusi opined it was because the flavorings – sage and garlic – were those traditionally used to cook songbirds. (I know, it's sort of an anti-climax after the build-up, isn't it?)
That seems a good enough reason to me. So without further ado, here's the link to Speedy's recipe for fagioli all'ucceletto, one of the most comfortable of comfort foods.